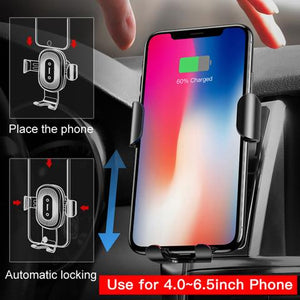 New Unique Techs to shop
At Ultimate deals, we try our best to bring you unique and great products at a great price.
These are the list of the new and unique products out there that can make you stand out.
1. If you just got your new iPhone X and want to make it look more appealing when you drive, Then we have the right product for you. The new wireless car mount charger for your iPhone and Samsung s8 at a great price.
  2. If you use an old car with no Bluetooth in it and are tired of it then try our one of the 2 new and unique car chargers that let you connect with Bluetooth at a cheap price.
3.If you an apple watch get tired while keep switching between your phone charging and watch charging. we also have the solution for that our portable apple watch charger that will make your life a little easier.
and much more other unique tech is coming soon. So don't forget to subscribe our site.
---